Gates Ranch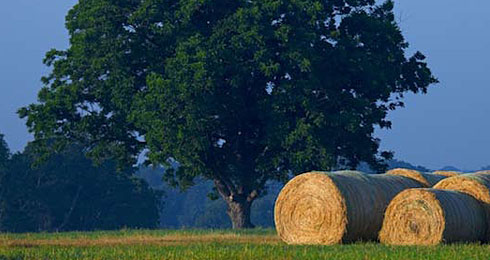 Hay bales on Gates Ranch in historic Washington County
Overview
Gates Ranch is Wolff Companies' most unique real estate venture. It is a rural residential community, a 1,500-acre "community of family farms" in Washington County, just minutes from historic Chappell Hill and Washington-on-the-Brazos, the birthplace of Texas.
Each Gates Ranch farm site is different, yet all share the overall special qualities of the development. The individual homesteads have been carefully planned to emphasize the natural beauty of the property and to establish privacy.
The families who choose to create their country homes in this environment are those who love natural beauty and the outdoors, and appreciate a sense of history.
To learn more, visit www.gatesranchtx.com.