Westway Park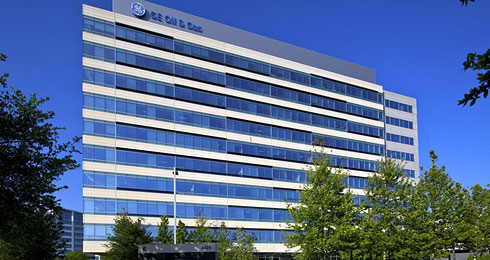 The GE Oil and Gas Building in Westway Park
Overview
Westway Park is a 150-acre, master-planned office park, located at the intersection of the Sam Houston Tollway and Clay Road, between Interstate 10 and U.S. 290. Westway Park's location and superior accessibility make it an ideal office location for the growing metropolitan market.
The Sam Houston Tollway, or "Techway," is one of the fastest developing technology corridors in the country. Westway Park is home to a number of Houston's leading corporate facilities including OneSubsea, GE Oil & Gas, Travelers, Invensys, PLC and Superior Energy Services. A number of other corporate facilities are located in the Park and immediate area.
In Westway Park, every acre has been managed to create a high-quality environment that commands a premium in the marketplace. The development is aesthetically pleasing, with extensive landscaping and interesting architectural design elements, which have been created by world class architectural firms. From a sustainability perspective, seven buildings in Westway Park are LEED certified. As part of the development, Wolff Companies dedicated a three-acre park that boasts a trophy collection of old growth trees. Together, these elements create an environment that will maintain and grow in value for generations.