Interwood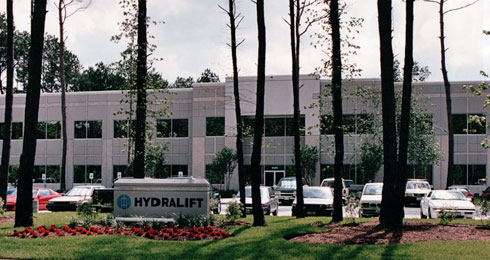 The Hydralift building in Interwood
Overview
Interwood, a mixed-use development created by Wolff Companies, is situated on more than 440 acres on John F. Kennedy Boulevard at the entrance to George Bush Intercontinental Airport.
Interwood is strategically located at Sam Houston Parkway (North Beltway 8) and John F. Kennedy Boulevard, between Interstate 45 and U.S. 59. This corporate office/business park provides a location easily accessible to any point in the metropolitan area. FM 525, a six-lane thoroughfare, also connects Interwood to I-45, Hardy Toll Road and U.S. 59.
The preservation of Interwood's natural habitat and its well-conceived architectural covenants are factors specifically designed to attract the highest quality tenants, owners and employees. The development includes a variety of complementary uses including office, service center, hotel, retail and warehouse/distribution.
Interwood's convenient location makes it ideal for both office and distribution facilities that serve the overall region. Entities with major facilities in the project include Halliburton, Exxon/Mobil, U.S. Foodservice, United States Postal Service, Haliburton, Suhm Spring Works, Federal Express, Schulz, USA and Averitt Express.