Ten Oaks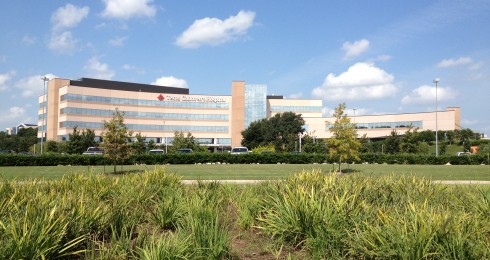 Ten Oaks is adjacent to the Texas Medical Center – West Campus
Overview
Ten Oaks, a master-planned environment located at the northwest intersection of Park Row and Barker Cypress Road, is immediately adjacent to an expanding Texas Medical Center – West Campus. The first phase of the Texas Medical Center – West Campus involved an investment of over $500 million on a tract of land that is the same size as the original Texas Medical Center Campus. Texas Children's Hospital West Campus, which opened in 2010, is now in the midst of an ongoing $65 million expansion. Houston Methodist West Hospital, which opened in 2011, is forging ahead on its massive $200 million capital expansion program, which is scheduled for completion in mid-2018.
Ten Oaks also boasts two hotels, a Courtyard Marriott and a Hampton Inn & Suites by Hilton, that offer a total of 260 rooms to the market. Further west, construction is underway on the Shops at Ten Oaks, a 20,000-square-foot retail center under development by Hunington Properties. Plans are also in the works for a multifamily project, The Vic at Park Row, also by Hunington Properties. All projects are adjacent to the Texas Medical Center – West Campus and within walking distance of major employers such as Wood Group Mustang and Sercel.
Ten Oaks is situated at the west end of The Energy Corridor, the central business district in the greater west Houston metropolitan area. Located in the immediate vicinity of Ten Oaks are corporate or division headquarters for major companies such as BP, ConocoPhillips, Shell Oil and many others. Major employers are attracted to convenient access by the well-educated workforce found surrounding The Corridor and the variety and quality of housing opportunities in the area.