Liendo Park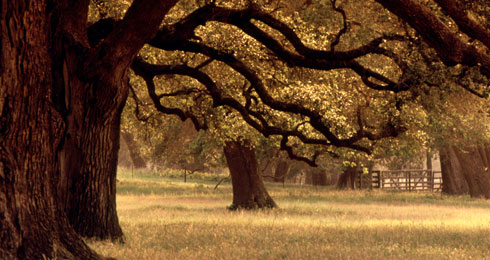 Liendo Park boasts several groves of mature live oak trees
Property Information
Size and Location
Liendo Park, located in Waller County, Texas, consists of two tracts totaling 68 acres. It is located between Houston and State Highway 6 North, which takes traffic north to College Station. As a result, the property benefits from the flow of traffic between Houston and Austin as well as Houston and College Station.
The first tract is 66 acres located at the northeast corner of U.S. 290 and Liendo Parkway. The remaining three acres is located at the southeast corner of U.S. 290 and Liendo Parkway.
The northeast corner tract has approximately 2,300 feet of frontage on U.S. 290 and 1,715 feet of frontage on Liendo Parkway. The southeast corner tract has approximately 713 feet of frontage on U.S. 290 and 245 feet of frontage on Liendo Parkway.
Accessibility
Liendo Park is easily accessed via off-ramps from U.S. 290 and from Liendo Parkway. The 66 acres is also accessible from Richards Road via Weeks Lane.
The Texas Department of Transportation has started the reconstruction and widening of U.S. 290 between Houston and Waller. This will improve traffic flow and reduce commute times between the two locations. U.S. 290 corridor currently carries 250,000 cars per day, which is expected to increase when the expansion is completed in 2019.
Development Standards
As with other Wolff Companies projects, Liendo Park will be master planned for compatible land uses. Deed restrictions, as well as architectural development guidelines, will ensure that the planned environment continues to offer high-quality surroundings for decades to come.
The protective covenants will establish minimum standards for land use, building materials, landscaping, signage, and other similar matters that define quality development.
Possible land uses include general commercial, institutional, retail, hospitality, multi-family residential and single-family residential.