Liendo Park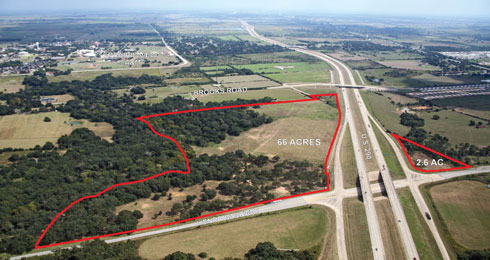 Liendo Park is located on U.S. 290 between Houston, Austin and Bryan-College Station
Area Information
Liendo Park lies just southwest of Prairie View A&M University. Founded in 1876, Prairie View A&M University is the second oldest state-sponsored institution of higher education in Texas.
The property is in the economic zone of the Waller County Economic Development Partnership, which was founded in 2002 in response to the westward expansion of Houston and as a way to prepare for growth. The Partnership's focus is to foster high-quality development in the County.
Housing
Liendo Park is located less than 20 minutes from upscale northwest Houston developments such as Fairfield and Bridgelands. At the same time, the areas surrounding Liendo Park is semi-rural and the housing reflects a more relaxed lifestyle.
School District
Liendo Park is located in the Waller Independent School District. The Waller Independent School District is the second largest school district in total square miles in the Houston area, encompassing 328 square miles in Waller and northwest Harris Counties. Eight Waller ISD campuses serve over 5,700 students. For 13 consecutive years, Waller ISD has been rated the safest school district in Harris County and has had a long standing tradition of academic and extracurricular excellence.