Central Park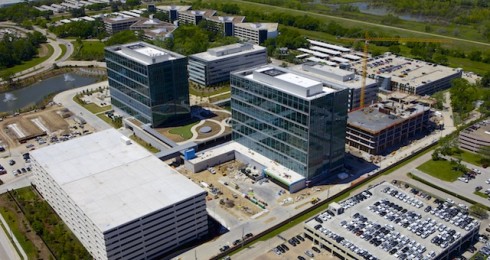 Central Park's neighbors, such as Shell Oil, continue to grow and thrive
Area Information
The Energy Corridor is the central business district of the greater West Houston metropolitan area. Immediate neighbors include BP, ConocoPhillips and Shell Oil. Other nearby companies include Sysco, Wood Group/Mustang Engineering, Foster Wheeler, Worley Parsons, Technip, CITGO Petroleum and Gulf States Toyota, Methodist West Houston Hospital and Texas Children's Hospital. Major employers continue to be attracted to the area's well-educated workforce, quality housing and strong school districts.
Demographics
The number of households within 10 miles of Central Park is estimated to be 563,000, and is expected to grow by almost 9% over the next five years. The current average household income is over $80,000 per year. (Source: Claritas, Inc.)
Housing
Central Park is conveniently located near a variety of residential areas for executives and employees. High-quality executive housing in prestigious neighborhoods such as Kelliwood, Cinco Ranch, Fleetwood and the Memorial Villages are a quick commute from Central Park. Other communities offering mid- and entry-level housing are located minutes away in every direction from the development. A number of new multi-family developments are also located in the immediate area.
School District
Central Park is located in the Katy Independent School District, one of the highest rated school districts in the State of Texas.