Sewell Mercedes-Benz of West Houston Opens in Wolff Companies' Park 10 Regional Business Center in The Energy Corridor
Wednesday, February 15, 2017
A prestigious automobile dealership – Sewell Merceders-Benz of West Houston – has opened in The Energy Corridor. Sewell's first Mercedes franchise in Houston, the showroom is located in Wolff Companies' Park 10 Regional Business Center at the northwest corner of Interstate 10 and Highway 6. Family-owned Sewell is an award-winning company with a 105-year legacy of providing exceptional customer service at dealerships throughout Texas.

"Carl Sewell, a legacy automobile dealer with a legendary reputation for quality service, has transformed an older property in The Energy Corridor into an elite Mercedes-Benz dealership campus. We expect to see this trend accelerate over the coming years as land in The Energy Corridor continues to increase in value driving creative adaptive reuse of older facilities for higher-end developments," said Carolyn Wolff Dorros, Executive Vice President, Wolff Companies.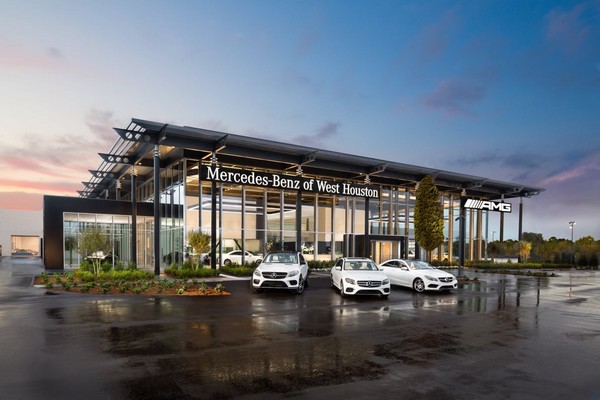 Sewell Mercedes-Benz of West Houston offers an 18-vehicle showroom and an AMG performance and design center.
The two-story, 182,000-square-foot dealership on 15.3 acres features an 18-vehicle showroom and indoor display area for 200 vehicles. Mercedes-Benz of West Houston offers a four-lane service drive and houses an AMG performance center where customers can design their own vehicles and learn the history of the AMG sport line. In addition, the dealership has a dedicated showroom for Mercedes-Benz vans.

As part of Sewell's century-long pledge to the communities it serves throughout Texas, Mercedes-Benz of West Houston has partnered with Texas Children's Hospital, Katy ISD, Katy ISD Education and Foundation and the Katy Chamber of Commerce.

"Opening this new dealership illustrates our commitment to growth and delivering incomparable customer service," said Carl Sewell, chairman of Sewell. "Mercedes-Benz of West Houston will uphold Sewell's commitment to the communities we call home and create a place where customers are treated like family."

The new Mercedes-Benz of West Houston dealership is part of Sewell's strategic growth plan to serve Houston customers. Sewell operates four additional dealerships in the Houston area: Sewell Cadillac of Houston, Sewell Infiniti of North Houston, Audi North Houston, and Audi Sugar Land.

To contact Mercedes-Benz of West Houston, please call (281) 492-5800 or visit their website.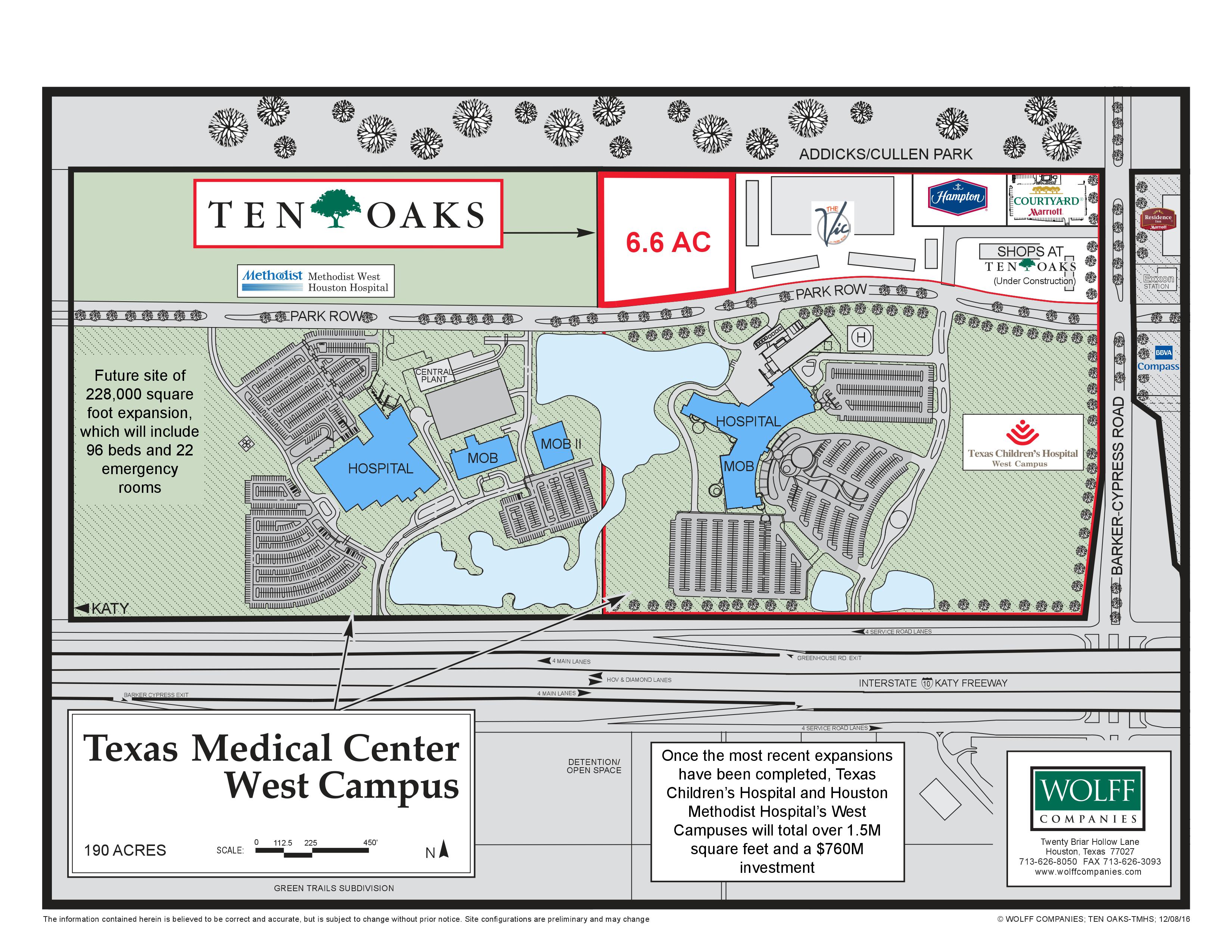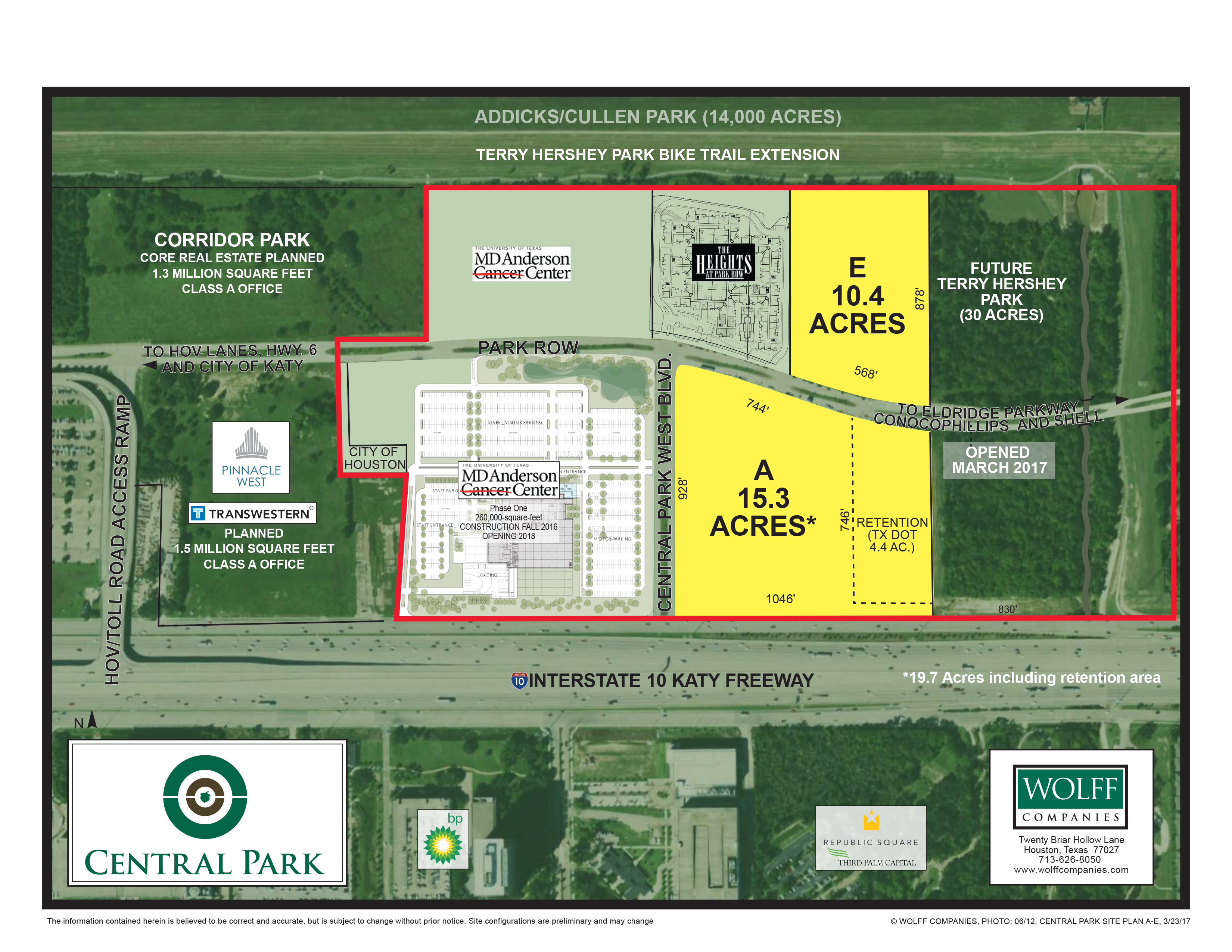 Sites are available in Ten Oaks and Central Park in The Energy Corridor.
From the first development in The Energy Corridor to present day, Wolff Companies remains dedicated to helping stimulate quality development in the heart of West Houston. We currently have prime sites available in The Energy Corridor, both visible from Interstate 10 with excellent access and strategically located near world-class corporations and healthcare institutions.

For more information about Wolff Companies, please visit www.wolffcompanies.com.