New Luxury Multifamily Community Coming to Wolff Companies' Ten Oaks
Tuesday, June 17, 2014
A 352-unit luxury multifamily living complex by Hunington Residential will be constructed on an eight-acre site in Wolff Companies' Ten Oaks, an 82-acre mixed-use development in The Energy Corridor. The project is expected to break ground during the third quarter of 2014 and deliver the first units by the summer of 2015.
Extensive office construction and job growth in The Energy Corridor is creating a growing need for upscale multifamily housing in the area. The Corridor is home to more than 92,000 employees, working for more than 300 multinational companies and occupying over 22 million square feet of office space. Another 6.4 million square feet of Class A space has been recently completed or is under construction, most of which is preleased.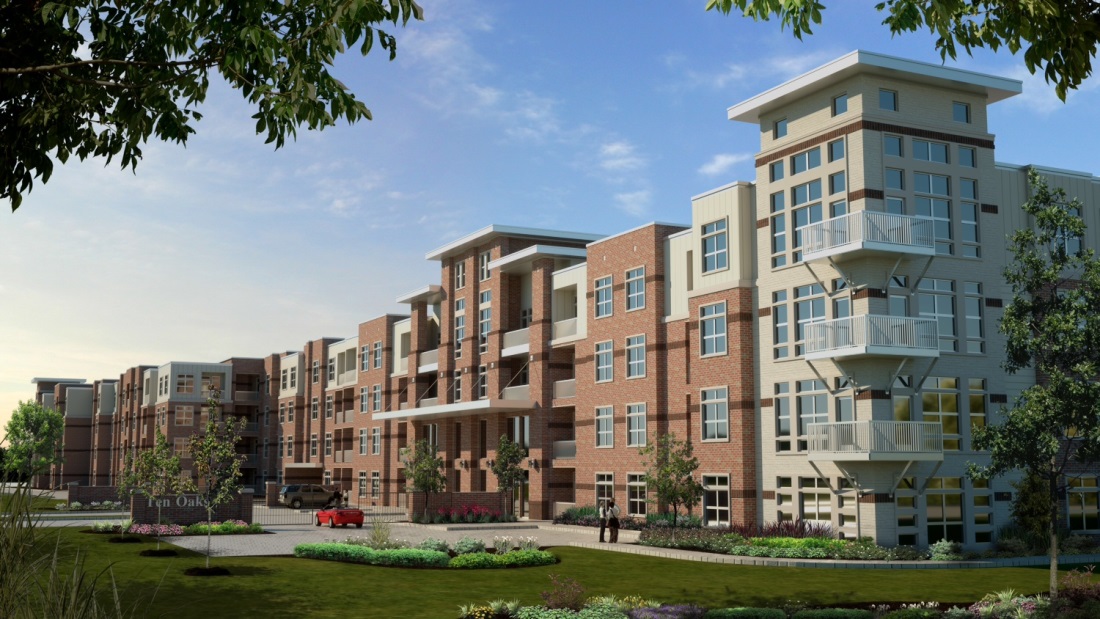 Hunington Residential's new apartment complex in Wolff Companies' Ten Oaks will help meet the intense demand for top tier multifamily housing in the rapidly growing Energy Corridor market.
"The current office space construction in The Corridor translates into over 25,000 new employees, which creates demand for approximately 5,000 new apartment units," said David W. Hightower, Executive Vice President, Wolff Companies. "Studies show that new entrants in the job market increasingly look for a residence that is within walking distance or a very short commute of their job. The Hunington Ten Oaks project's proximity to the Medical Center West Campus, and large employers in Park Ten as well as other major employers in The Corridor, certainly meets that requirement."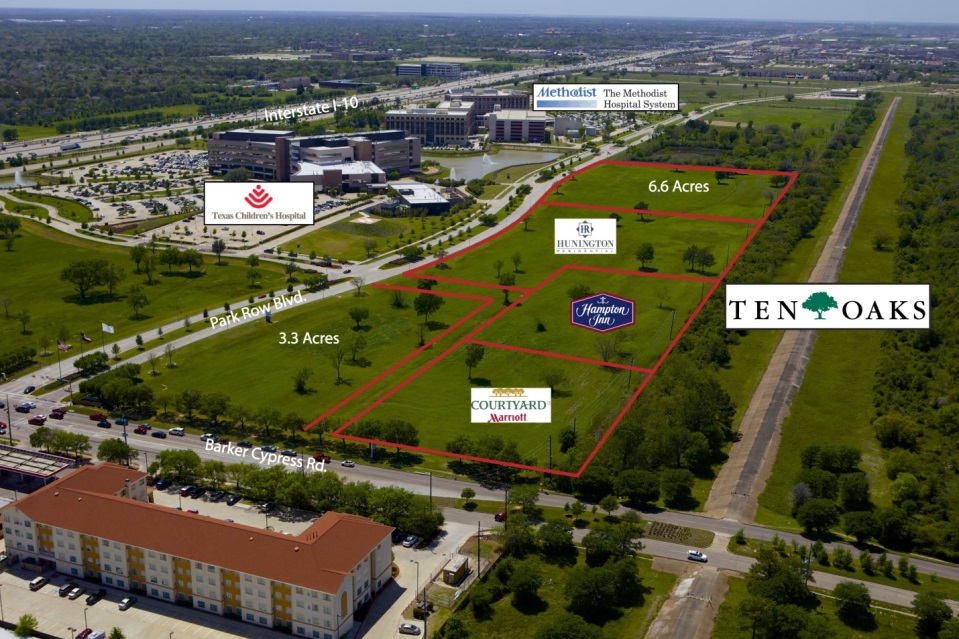 Hunington Residential's site is located immediately north of the Texas Medical Center – West Campus and west of the future home of a new Courtyard by Marriott and Hampton Inn by Hilton.  Major employers, such as Wood Group, Mustang Engineering and Sercel, are within walking distance of the property.
Headquartered in Houston, Hunington Residential, a division of Hunington Properties, specializes in the development, construction and management of Class A, institutional-quality multifamily and retail properties.  Founded in 1984, Hunington Properties has developed and/or managed over 150 retail and residential properties.  Recent projects include Vargos on the Lake, which opens later this month.
"Wolff Companies sets very high development standards for all of its projects.  In Ten Oaks, these criteria have been elevated by Texas Children's Hospital and Houston Methodist Hospital, who have built world class facilities that will stand the test of time.  The outstanding quality of Hunington Residential's planned project in Ten Oaks will meet these superior standards and contribute greatly to the overall tenor of the park," said David S. Wolff, Chairman and President of Wolff Companies.  "Ten Oaks has proven to be an ideal location for projects of this caliber, due to our stringent development standards, excellent access and location in The Energy Corridor – one of the fastest growing submarkets in the country."
In Ten Oaks, Hunington Residential joins Texas Children's Hospital – West Campus, an award winning inpatient and outpatient facility that represents an over $220 million investment by the top ranked institution, and Western International, which will break ground this summer on a Courtyard by Marriott and Hampton Inn by Hilton immediately east of the Hunington site.