Gates Ranch Owners Buying Multiple Sites For Estates
Wednesday, September 7, 2016
BY LISA BROWN
HOUSTON—The average size of a property at Gates Ranch is 64 acres and more than 87% of the farms in phases one and two (722 out of 828 acres) have been sold to families looking for a weekend retreat.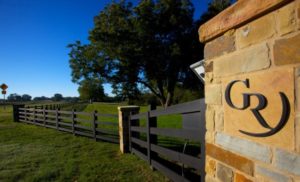 Gates Ranch is named after Amos Gates, the first settler west of the Brazos River.
Gates Ranch is a 1,500-acre community of exclusive, private ranch and farm estates in Washington County. Wolff Companies has selected family-owned/operated Hodde Real Estate, which specializes in country homes, farm and ranch properties, as its marketing partner for the community.
"We're honored that David Wolff and Wolff Companies have placed their confidence in us to share the unique concept of Gates Ranch with buyers who are looking to invest in prime country real estate in Washington County," said Randy Hodde, owner and broker of the Hodde Real Estate. "Gates Ranch is ideal for buyers who demand the best quality in everything, want to be within an hour of Houston and have complete privacy."
The average size of a property at Gates Ranch is 64 acres and more than 87% of the farms in phases one and two (722 out of 828 acres) have been sold. Several new Gates Ranch owners have bought multiple farm sites to create larger family estates.
"We're excited Hodde Real Estate is joining the Gates Ranch team. The Hodde family has lived in Washington County for generations, and they understand both the Washington County market and the discriminating country estate buyer," said David S. Wolff, chairman and president of Wolff Companies. "Gates Ranch is a project from the heart as my family has owned a working cattle ranch in Washington County for more than 40 years. Washington County is a beautiful historical area, and we are highly focused on helping preserve and protect its visual and cultural heritage."
Founded in 2009, Gates Ranch is named after Amos Gates, the first settler west of the Brazos River. Gates Ranch adheres to a high standard of development with protective deed covenants to maintain the highest quality and commitment to land conservation. Each estate was carefully planned to emphasize its natural beauty and to maintain privacy, including a discrete entrance.
"Gates Ranch is ideal for families looking for a weekend retreat from the hectic urban pace or a permanent home with a reasonable commute to the Houston metro area," notes David W. Hightower, executive vice president of Wolff Companies and also a ranch owner. "Many buyers of country estates today are doing so with the intention of pursuing a dream or passion such as breeding certain livestock, organic farming or just enhancing wildlife habitat. Hodde's decades of experience in agriculture can be very helpful to buyers in selecting the right farm in Gates Ranch."
Wolff painstakingly restored the natural beauty of Gates Ranch by replanting and nourishing overgrazed pastures, rebuilding numerous ponds throughout the property and caring for its mature hardwood trees. More than a thousand new oak, pecan and sycamore trees were strategically planted throughout Gates Ranch. A tree nursery was established where live oak trees are grown and subsequently transplanted throughout the community, some of which are presented to each new owner for transplanting on the acreage purchased.
Hightower tells GlobeSt.com: "Every eight seconds another baby boomer turns 60–and if a boomer isn't already planning for retirement now, he or she will soon do so. After many years of hard work, boomers are ready to experience the deserved rewards from the fruits of their labors. For many, that reward is to escape the bustle of the city (or the suburbs) to a place offering more solitude. We understand these trends and what retirees really deserve, which is why we created Gates Ranch, a unique community of family farms in Washington County only an hour's drive from Houston. Located just a stone's throw from Texas A&M and almost as close to the University of Texas at Austin, Gates Ranch is the premier location for retirees who want an exclusive, private country lifestyle with a close connection to metropolitan areas."
Washington County, one of the most desirable and strategically located counties in Texas, is rich in history. Shortly after Stephen F. Austin's "Old Three Hundred" colonists arrived in 1821, Washington-on-the-Brazos arose as the first community in the county. With the Texas Declaration of Independence in 1836, it became known as the birthplace of Texas. Today, historic towns such as Independence and Chappell Hill, quiet country roads, rolling hills and spectacular wildflowers are just a few of the attractions for residents and visitors.