Location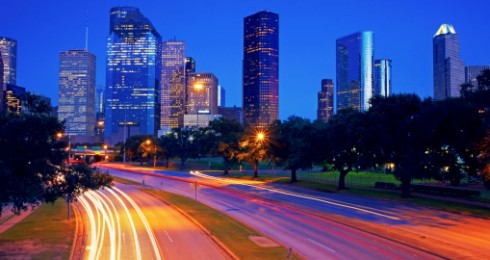 Houston is a vibrant and growing market
The axiom "location, location, location" generally refers to individual properties. At Wolff Companies, it also describes our strategic focus on a concentrated geographic region: the nation's fourth largest city and the energy capital of the world, and the surrounding region.
Houston is one of the most vital and sizeable urban land markets anywhere. It is the fastest-growing U.S. city of the 21st century and always embraces progress. The explosive growth of the past 40 years is evident in virtually every economic indicator, from population and employment numbers to industry and infrastructure statistics.
The city is a major corporate center with a population of almost six million people and an employee base of more than 2.2 million. Houston ranks second in the country in Fortune 500 headquarters, boasts the 6th largest port in the world and is home to the world's largest medical center.
Since the city's founding in 1836, the primary metropolitan statistical area has expanded to include six Texas counties covering more than 6,300 square miles. Few other markets could provide such a magnitude of opportunity for our land development projects, which typically encompass hundreds of acres.
Our geographic focus has multiple advantages. It means that we can actively lead in the planning and implementation of our community's growth, seize opportunities as they arise, and professionally assist our clients as they move through their own development process.
We have also built net worth through buying and then selling thousands of acres to users, other developers and builders – a complementary business that is a natural extension of our market presence, analysis and awareness.