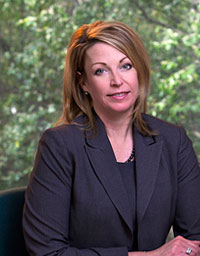 Kris Marney
Kris Marney, CPA, CGMA, has been with Wolff Companies for 15 years. She currently serves as Controller and is responsible for financial reporting and analysis, as well as tax management.
Prior to joining Wolff Companies, Kris worked as a chief accountant in both the medical and food service industries. Most notably, she served for three years as Assistant Administrator for a home health care company, where she was integral in the company's growth to become one of the largest JCAHO Accredited independents in its category. She eventually oversaw the successful sale of the business.
Kris is an officer or sits on the board of two Wolff family charitable foundations. She oversees the administration of five regional property associations. She is an active member of The American Institute of Certified Public Accountants, The Texas Society of CPAs, and the Houston Society of CPAs. Kris holds a bachelor's degree from Texas State University in San Marcos, Texas.